Important notice
In the future, the mobile phone number is mandatory information when ordering at the checkout, so that you can be contacted regarding the delivery of your order if necessary. For the same reason, an email address is also recommended. We do not use your contact information for other purposes.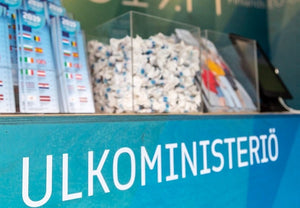 MFA Publication Services
The service includes publications of the Ministry for Foreign Affairs of Finland that deal with Europe information, development communications and foreign and security policy. More publications of the Ministry for Foreign Affairs are available on the Ministry's website.
You can download pdf versions and in some cases also order a printed version.
We deliver orders free of charge to Finnish addresses within approximately two weeks. Unfortunately, we are not able to ship orders outside of Finland.
Show all publications