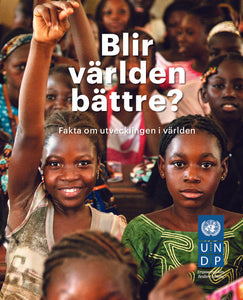 Blir världen bättre?
This book describes the development of the world over the past decades with the help of current statistics.
The book also deals with the new global Sustainable Development Goals, which entered into force in 2016. The new Development Agenda will set a course for a sustainable future for people and the world until the year 2030.
The book was produced by the United Nations Development Programme (UNDP), supported by the Finnish Ministry for Foreign Affairs.
---